Led by Export Development Canada, funding will fuel Attabotics' continued growth
Attabotics, the world's first 3D robotics supply chain company, today announced it has raised $71.7M USD in Series C-1 funding led by Export Development Canada (EDC) with participation from Ontario Teachers' Pension Plan Board (Ontario Teachers') through Teachers' Venture Growth (TVG). The round brings Attabotics' total funding to $165.1M USD to date and will be used to further accelerate the commercialization of its 3D robotics warehousing solution in the wake of growing post-COVID-19 demand.

Attabotics is the world's first supply chain solution for modern commerce. The company's all-in-one automated fulfillment system condenses a typical warehouse by creating a single, vertical storage structure. Inside the structure, robotic shuttles known as Attabots move in three-dimensional space to pick goods that are presented to workers at the workstation on the outside perimeter.
Attabotics' unique architecture maximizes the flexibility and speed of warehouse processes while reducing a retailer's required warehouse needs by up to 85%. This reduction of space allows Attabotics customers to place warehouses closer to cities for faster delivery times. As consumer expectations continue to increase, Attabotics is helping customers to adjust to that surge while simultaneously offering a solution to ongoing warehouse labor shortages.
"Our vision from day one has been revolutionizing the current supply chain system by offering retailers a fast, sustainable and ultramodern model to fulfill customer needs," said Scott Gravelle, Founder and CEO of Attabotics. "Creating the software and hardware needed to solve the global supply chain problem is a massive undertaking but this new funding, along with the support from our investors and team, will allow us to scale our technology and double down on our commitment to implementing the most advanced fulfillment technology on the market."
"It has been a privilege building a strategic relationship with Attabotics. They are a forward-thinking company developing innovative technologies to address global supply chain challenges for modern commerce while reducing trade's environmental footprint,'' said Guillermo Freire, Senior Vice President Mid-Market Group, EDC. "EDC is here to accelerate the international growth of mid-market companies like Attabotics. As a strategic partner, we can not only support with our financial solutions, but can also help fast-forward their growth by leveraging our international networks to support advancements into new markets and to develop new customer relationships around the world.''
The fundraise comes on the heels of a banner year for Attabotics, including the launch of the Attabot™ 2022 and a bolstered roster of partners such as Pan Pacific Pet, Modern Beauty Supplies, the U.S. Department of Defense, Körber Supply Chain Automation, SYNUS Tech, and more.
Jefferies LLC acted as the sole and exclusive placement agent and financial advisor to the company in connection with the transaction.
To learn more about Attabotics, please visit https://www.attabotics.com/.
About Attabotics
Attabotics is the world's first 3D robotics supply chain system for modern commerce. Attabotics replaces the rows and aisles of traditional fulfillment centers with a patented storage structure and robotics shuttles that utilize both horizontal and vertical space, reducing the company's warehouse needs by 85 percent. By empowering retailers to place fulfillment centers near high-density urban areas, Attabotics helps create jobs and decrease carbon emissions by closing the last-mile delivery gap. Attabotics has been adopted by major brands and other retailers across apparel, food and beverage and home goods. Attabotics was founded in 2016 and is based in Calgary, Alberta, Canada with fulfillment centers across the United States and Canada.
Featured Product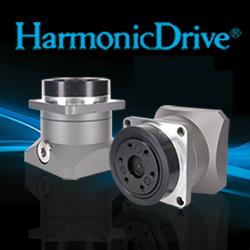 The SHA-IDT Series is a family of compact actuators that deliver high torque with exceptional accuracy and repeatability. These hollow shaft servo actuators feature Harmonic Drive® precision strain wave gears combined with a brushless servomotor, a brake, two magnetic absolute encoders and an integrated servo drive with CANopen® communication. This revolutionary product eliminates the need for an external drive and greatly simplifies wiring yet delivers high-positional accuracy and torsional stiffness in a compact housing.