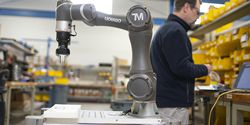 When you sell a robot, the amount of additional required pneumatic components, sensing products, vision inspection systems and machine safety products can cost as much or more than the robot itself. Every robot sold has an exponential economic ripple effect.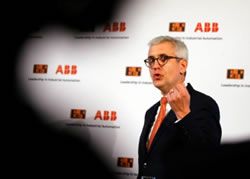 John Revill, Oliver Hirt for Reuters: "The last couple of years ABB was in the repair shop and now we are coming out. With political stability and digitalisation we have positive conditions and a better platform to participate in the upturn,"
Records 1 to 2 of 2
Featured Product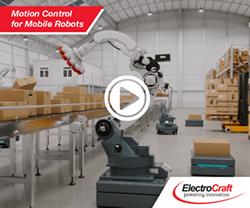 The new MPW86 offers a best in class 500lb per wheel load with speeds of up to 4.3 meters/second. The MPW86 offers powerful starting torque of 35 Nm and 20 Nm continuous. The MPW86 integrated design provides increased performance and reliability at an affordable price compared to traditional motor/gearbox/wheel combinations. The MPW86 is an ideal drivetrain solution for medium to large payload mobile robots and AGVs.