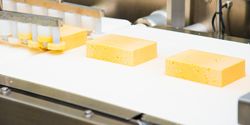 Ultrasonic uses energy from microscopic vibrations of a blade to pass easily through the material and offers a more effective solution for cutting cheese and other food products. When paired with automation, ultrasonic technology can deliver precise and accurate cutting.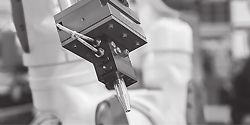 RPA can bring about a "virtual integration" of multiple systems while executing repetitive work more accurately and reliably than humans can.
Records 1 to 2 of 2
Featured Product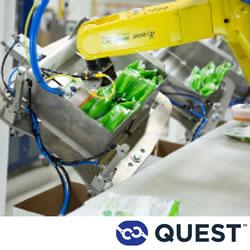 Quest is a leading manufacturer of industrial automation equipment focusing on robotics and vision-guidance. With expertise in the food, beverage, and dairy, Quest optimizes floor space for customers experiencing growing demand and helps improve their overall production line flexibility and efficiency. Quest offers application-specific software on their robotic products, including pick and place, case packing, and palletizing systems to simplify system setup and streamline configurability. Quest is a product brand of ProMach, a global leader in packaging line solutions.