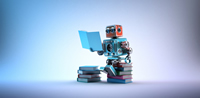 Manish Sablokk for IoTTech: Cutting-edge robots and other advanced smart machines are set to be added into the rapidly expanding Internet of Things, which is projected to reach 25 billion devices by 2020. Robotics has already been used in manufacturing to great effect for over a decade, performing delicate and precise tasks with a higher success rate than humans. With advancements such as 'deep learning' robots, delivery drones and ubiquitous knowledge-sharing between machines, widespread robotics adoption is becoming far more feasible. In healthcare, there are already robotic services in operation with automated pharmacy dispensing and robotic trolleys - robots that can navigate between floors and even call the lift using a Wi-Fi sensor. The hospitality sector has also been a keen adopter of robotics to deliver services and in education, robots are being deployed successfully as a tutor, tool or peer in learning activities, providing language, science and technology education. Cont'd...
Records 16 to 16 of 16
Featured Product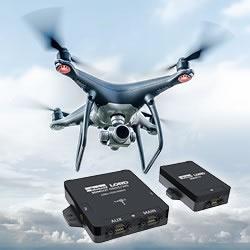 The new complete inertial navigation solution comes with GNSS/INS 3DMGQ7 sensor, 3DMRTK correction modem and real time SensorCloud RTK correction network. The sensor comes with Dual antenna GNSS, tactical grade IMU with centimeter-level accuracy with RTK. Low profile and light weight at 78 grams, this sensor is The sensor is optimized for size and weight in Unmanned Ground Vehicles, mobile robots and autonomous vehicles. The network interface 3DMRTK modem is seamlessly integrated into the 3DMGQ7 sensor supports industry-standard NMEA and RTCM 3.1 protocols. The network RTK support comes with cellular data plan. The SensorCloud RTK is a cloud-based RTK correction system with private encrypted data stream. Check out our G Series and C Series OEM products.