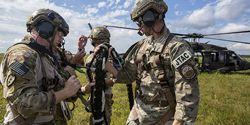 The defence sector is a valuable contributor to the economy, providing a large number of jobs and investing in a number of industries. However the relationship is mutualistic, with advancements in industry benefitting the defence sector.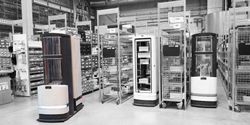 Always more, always faster, always further everything needs to arrive at the right time at the right place - the global goods cycle keeps the economy running and is a challenge for everyone involved.
Records 1 to 2 of 2
Featured Product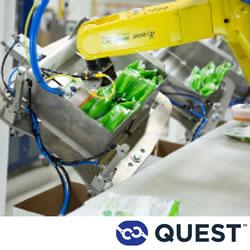 Quest is a leading manufacturer of industrial automation equipment focusing on robotics and vision-guidance. With expertise in the food, beverage, and dairy, Quest optimizes floor space for customers experiencing growing demand and helps improve their overall production line flexibility and efficiency. Quest offers application-specific software on their robotic products, including pick and place, case packing, and palletizing systems to simplify system setup and streamline configurability. Quest is a product brand of ProMach, a global leader in packaging line solutions.