Critics of automation claim robots are out to replace people. The near future will show that people are definitely in control and will be able to leverage technology for greater profitability and professional satisfaction.
Records 61 to 61 of 61
Featured Product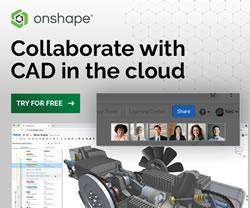 Speed Up Your Product Design. Onshape is the only Software-as-a-Service (SaaS) product development platform that combines CAD, built-in data management, real-time collaboration tools, and business analytics. Sign up for a Free Trial.