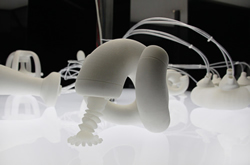 BY HANNAH ROSE MENDOZA for 3DPrint.com: Soft robotics is a relatively new field of research that aims to create flexible robots that are more easily adaptable to human interaction. Often, the forms of these creations and the mechanics of their movement are inspired by a close study of nature in an effort to 'go organic' with machines. 3D printing with flexible filament is one way in which this integration of robot and movement is taking on a flexible aspect. For this particular installation, titled Exo-biote, the National Institute for Research in Computer and Control and the Department of Science and Visual Culture at the Imaginarium worked together, with support from Neuflize Bank, to create a robot organism that embodied the formal typologies and demonstrated the possibilities for movements in soft robots. After all, some of nature's most amazing machines have nearly entirely soft bodies – think of the octopus, for example, able to lift, carry, walk, swim, shape change, camouflage itself, and fit through a tube no bigger than a quarter! Cont'd...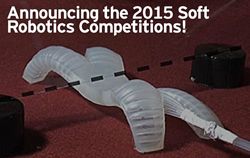 The 2015 Prize for Contributions in Soft Robotics rewards academic researchers for sharing their work and advancing the field. The competitions include $10,000 in prizes!
Records 31 to 32 of 32
Featured Product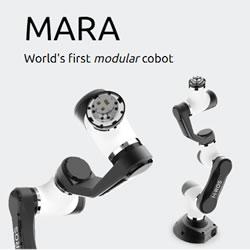 Built out of individual modules that natively run ROS 2.0, MARA can be physically extended in a seamless manner. The modular robot arm delivers industrial-grade features such as a high-speed real time enabled ROS 2.0 communication interface, security protections or a hardware power lifecycle.