Recently, so-called RGB-D cameras have become available, capable of delivering synchronized color (RGB) and depth (D) information in real-time. The depth information is dense, and comes at negligible additional processing cost for the host CPU. They avoid the complexity of robust disparity map computation of stereo systems, and are much faster than laser scanning techniques. Thus, these sensors are very attractive for the computer vision community and their benefits to classical applications are worth investigating.
Records 106 to 106 of 106
Featured Product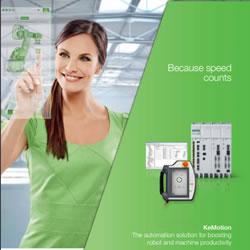 KeMotion stands for the fast, open and customizable automation of robots and machines in the Industry 4.0 era. Thanks to the scalable hardware in combination with many high-performance technology functions and turnkey software packages, the optimum solution can be created quickly and easily.