Maker Faire is the premier event for grassroots American innovation. As the World's Largest DIY Festival, this two-day family friendly Faire has something for everyone - a showcase of invention, creativity and resourcefulness and a celebration of the Maker mindset.
According to a new market research report, "Global Machine Vision and Vision Guided Robotics Market (2010 - 2015)", published by MarketsandMarkets (www.marketsandmarkets.com), the total global machine vision system and component market is expected to be worth 15.3 billion USD by 2015, out of which the camera & smart camera will account for nearly 27.3% of the total revenues. The global market is expected to record a CAGR of 9.3% from 2010 to 2015.
Records 91 to 92 of 92
Featured Product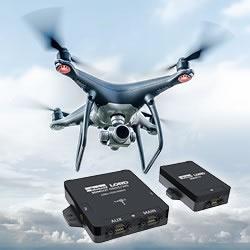 The new complete inertial navigation solution comes with GNSS/INS 3DMGQ7 sensor, 3DMRTK correction modem and real time SensorCloud RTK correction network. The sensor comes with Dual antenna GNSS, tactical grade IMU with centimeter-level accuracy with RTK. Low profile and light weight at 78 grams, this sensor is The sensor is optimized for size and weight in Unmanned Ground Vehicles, mobile robots and autonomous vehicles. The network interface 3DMRTK modem is seamlessly integrated into the 3DMGQ7 sensor supports industry-standard NMEA and RTCM 3.1 protocols. The network RTK support comes with cellular data plan. The SensorCloud RTK is a cloud-based RTK correction system with private encrypted data stream. Check out our G Series and C Series OEM products.